University Relations
http://www.umn.edu/urelate
612-624-6868
Thursdays, 4:00 - 5:30 pm, Elliott N119
March 13




Panel Discussion: Animal Models in the Study of Cognition
Matt Chafee, Jonathan Gewirtz, David Redish, and Emilie Snell-Rood
Questions for the panel may be submitted to Marc Pisansky - pisansky at umn.edu.
Symposium On The Effects Of Stress On Personal And Economic Health
April 2 2014, 8:45 - 5:30, Mayo Auditorium
Co-hosted by the COGS (Council of Graduate Students) and the Center for Cognitive Sciences.
Keynote: Karen J. Parker, PhD, Standford University

Dr. Parker investigates "how early social relationships, and their disruption, alter developing neurobiological systems that regulate affect, social cognition, and stress reactivity, thereby producing stress resilient or stress vulnerable animals. This research is conducted in several species of monkeys and informs our clinical studies of patients with major depression." More...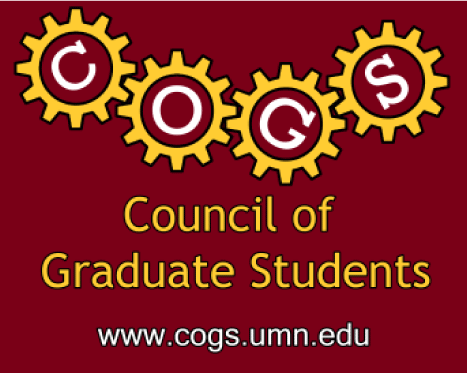 Graduate student presentations will be structured as 25 minute talks with 5 minutes following for questions from the audience. Applicants will be informed of acceptance by March 1, 2014.
Spring Research Day

Thursday, April 10, 2014
9:00am - 4:00pm
The Presidents Room at
Coffman Memorial Union
Guest Speakers




Adam Johnson - Bethel University Jeremy Loebach - St. Olaf
Save the date!