Recent Center member publications, presentations, posters and awards

J. Bruce Overmier
Professor, Department of Psychology
J.M. & Overmier, J.B. (2014). Performance Under Differential Outcomes: Contributions of Reward-Specific Expectancies. Learning & Motivation, 45, 1-14.
Meyers-Manor, J, & Overmier, J.B., Hatfield, D.J., & Dinter, J. (2014). Not so bird- brained: Pigeons show what-where-when memory both at time of day and how long ago. Journal of Experimental Psychology: Animal Behavior Processes
American Psychological Association BEA Outstanding Graduate Teaching of Psychology as a Core STEM Discipline Award, 2014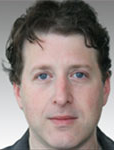 Mark Collier
Associate Professor
Philosophy Department, UMM

"The Natural Foundations of Religion", Philosophical Psychology, 27, 2014, 665-680.
"Toward a Science of Criticism: Aesthetic Values, Human Nature, and the Standard of Taste", in M. Bruhn and D. Wehrs (Eds.) Cognition, Literature, and History, 2014, 229-242.
"The Humean Approach to Moral Diversity", Journal of Scottish Philosophy, 11, 2013, 41-52.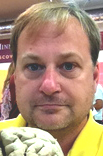 Brock R. Dubbels
Dept. Psychology, Neuroscience, & Behavior
McMaster University
National Sciences and Engineering Research Council of Canada (NSERC): Study of Brain Fitness Games on Spatial Reasoning for Mathematics and Learning Mindset Award
Mike Skinner Activist Award: The Creation of Hammertown Coder Dojo, for the creation of a software training program
Top Paper Award: Meaningful Play Conference, Michigan State University -- An Empirical Comparison of a Video Game, Digital Video, and a Printed Text for Recall, Comprehension and Solving a STEM Word Problem.
Promotion: Editor in Chief of International Journal of Games and Computer Mediated Simulations